Big Data Consulting & Training Services
One Stop Big Data Service Shop
Big Data Consulting & Training Services
Jumping Bean can enable your company with Big Data infrastructure, assist with the development data extraction, loading and transformation processes and performing data analysis and building reports. Our training division can also assist in the upskilling of your knowledge works and technical staff if required.
Big Data Infrastructure
Whether its on-premises, multi-cloud and/or hybrid cloud we can assist in the set up and configuration of your big data infrastructure that fits with your strategic objectives and risk profile. From the Hadoop ecosystem with Hive, Spark and Pig and standard services such as Kafka clusters and HDF or ceph storage clusters, to cloud hosted solutions with Google Big Table, Big Query and Dataflow or AWS's Redshift and Elastic reduce Map; we can build an infrastructure solution that will scale with your data and analytical requirement growth.
Big Data Processing
Need assistance with the creation of your Big Data pipeline? Our engineers can assist in the creation of efficient processes that can scale with your data growth. Need to integrate and consolidate data sources into your data lake or specialist data warehouse like stores? Whether its on-premises or in the cloud we will help you select the best components to meet your budget and policy requirements. Our developers can assist with the writing of map/reduce jobs, the development of Hive, Spark or Pig scripts to transform and enrich your data.
Data Scientists and Data Analysis
Looking for data scientists to assist with the interrogation of your data? Our pool of expert resources can be made available to you. Part mathematician, part computer scientist and part trend-spotter our data scientists can sift through your data, panning for the gold nuggets that it contains.
Big Data Training
Our training division will sit with your management team, after performing a skills-gap analysis and develop a unique training plan for your staff. Whether it's data analysts or infrastructure and cloud engineers or developers requiring retraining or refresher courses our training team is up to the task.
Continual training and skill development is the new norm and any corporate looking to keep up with the latest technological developments and their competitors will need to integrate a long term training and skill acquisition programme into their yearly planning cycles. Jumping Bean is the team to speak to get the best results.
Big Data Training Courses
Big Data Training
We have a range of courses covering Big Data topics. These range from 1 day to 4 days and for different audience, either business end-user, technical, data scientists or architects. We are constantly adding to, and adapting, our course to the ever changing landscape. If you looking for a course and don't see if here, please ask we may just not have added it yet!.
Hive
Hive Overview
Architecture and design
Aata types
SQL support in Hive
Creating Hive tables and querying
Partitions
Joins
Text processing
labs : various labs on processing data with Hive
DQL (Data Query Language) in Detail
SELECT clause
Column aliases
Table aliases
Date types and Date functions
Group function
Table joins
JOIN clause
UNION operator
Nested queries
Correlated sub-queries
Hadoop & Spark
Introduction to Apache Hadoop and the Hadoop Ecosystem
Apache Hadoop File Storage
Distributed Processing on an Apache Hadoop Cluster
Apache Spark Basics
Working with DataFrames and Schemas
Analyzing Data with DataFrame Queries
RDD Overview
Transforming Data with RDDs
Aggregating Data with Pair RDDs
Querying Tables and Views with SQL
Working with Datasets in Scala
Writing, Configuring, and Running Spark Applications
Spark Distributed Processing
Distributed Data Persistence
Common Patterns in Spark Data Processing
Introduction to Structured Streaming
Structured Streaming with Apache Kafka
Aggregating and Joining Streaming DataFrames
Kafka Admin
Kafka Fundamentals
Managing, configuring and optimizing a cluster for performance
Kafka Security
Designing, troubleshooting and Integrating Systems
Kafka Developer
Application Design
Using Kafka's command line tools
pub/sub and streaming, and overall Apache Kafkaarchitecture and design
Apache Kafka API, configuration and metrics
Metadata design
Systems metrics
Development
Programmatically Accessing Kafka
Writing a Producer in Java
Using the REST API to Write a Producer
Writing a Consumer in Java
Using the REST API to Write a Consumer
Deployment/Testing
Recognize & implement secure procedures for deployment & testing
Monitor and troubleshoot clients
Tune clients as necessary (e.g.performance, throughput, latency)
Developing and testing Kafka Streams applications
Developing and testing Confluent KSQL applications
Gold In Them Big Data Hills - What and Why of Big Data
Big Data is an all embracing label for the evolution of business intelligence practices, methodologies and technical infrastructure that has qualitatively transformed business reporting, data analysis. Now powerful tools and algorithms are within the reach of even small and medium enterprises.
Big Data Democratization
The amount of technical and analytical skill required to configure complex infrastructure and perform advanced data manipulation and analysis has been reduced to such an extent that users of reports can now generate them themselves and gain valuable insights.
The cloud revolution means that niche experts can spin up the required infrastructure in minutes and apply machine learning logarithms at the click of a button. All you need to bring is the data. The data that is busy accumulat5ing at a rapid rate on your storage systems.
Big Data = Big Value
Data is the new gold rush. "There is gold in them mountains of data". This is what drives the value of Google, Facebook and Amazon. We are here to assist you in your big data strategy, implementation and analysis.
About Us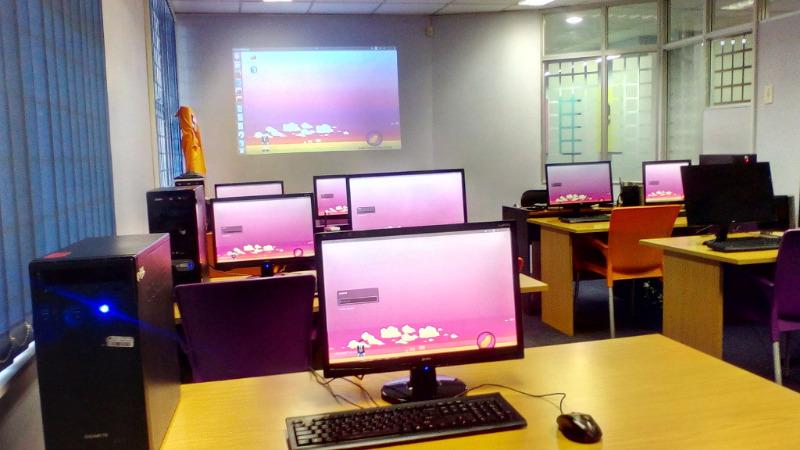 Jumping Bean is an open source integration and training company that has been delivery solutions to customers for over 17 years.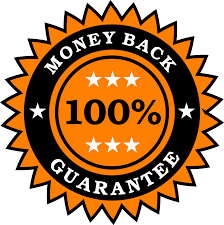 Our services include:
Support

24x7SLA based
Ad-hoc support,

Security consulting

Vulnerability scans,
Server hardening
Penetration tests

Training
Long-Term Partnerships
We build long relationships with our customers which helps us better understand their needs and offer customised solutions and training to meet their business requirements.
Our clients include large and small businesses in South Africa and across the globe. We offer both remote and on-site support.
Passion for Technology
We are passionate about open source and love living on the bleeding edge of technology innovation. Our customers lean our our practical experience with emerging technologies to ensure they get the benefits of early adopters and avoid the pitfalls.
Training 100% Money Back Guarantee
We are so confident of the quality of our training that our courses carry a 100% money back guarantee. If at the end of the first day of training you are unsatisfied with the course we will refund 100% of your spend no questions asked!
Jumping Bean Contact Form!